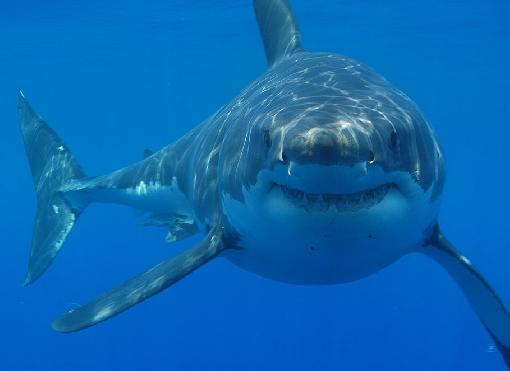 Smiling Shark
TAIPEI (AFP) - Taiwan has begun testing DNA from shark fins sold in local markets in a bid to protect endangered species such as great whites and whale sharks, an official from the Fisheries Agency said on Wednesday.
The efforts come as the island moves to restrict its shark fin industry, which environmental groups say accounts for the deaths of 73 million sharks each year across the world.
Taiwanese fishermen are already barred while their vessels are at sea from removing shark fins, which are considered a delicacy in Chinese cuisine and often served in soup at special occasions such as weddings.
Fisheries Agency spokesman Kevin Chung said the department had analysed samples of 100 fin products so far and checked them against DNA databanks of up to three-quarters of the world's approximately 400 shark species.
Source: http://www.straitstimes.com/BreakingNews/Asia/Story/STIStory_802134.html
Picture Source:
http://ffden-2.phys.uaf.edu/104_2012_web_projects/Jenna_Schmidt/Sharks.html